Most attractive alien? Could you doubt it?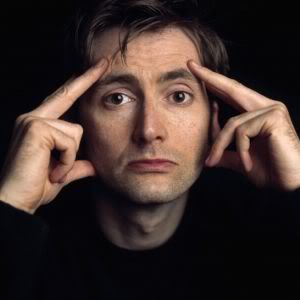 I have very nice hands, apparently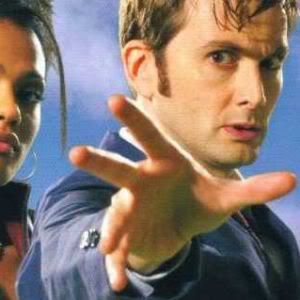 I, personally, think they're rather manly and hairy...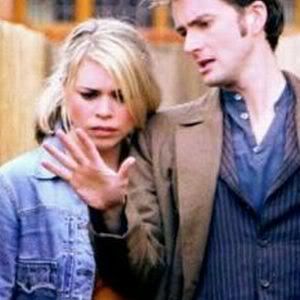 I have nice legs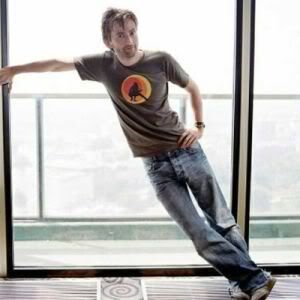 I have good hair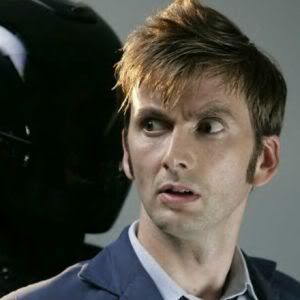 I like cookies



Um...I have other attributes that are attractive

Feet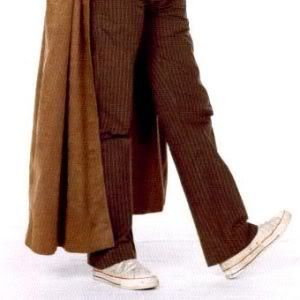 Throat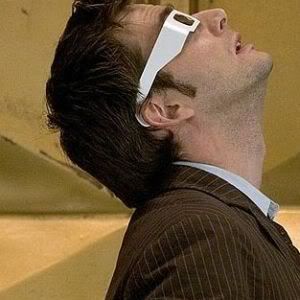 Equipment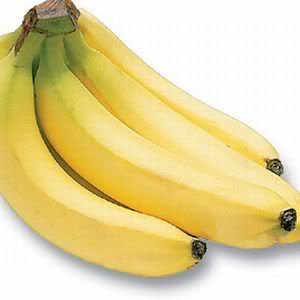 Most kissable mouth?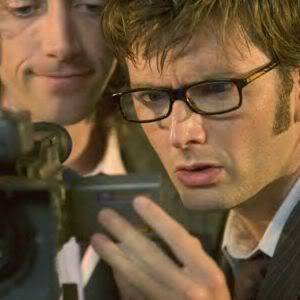 I'm also your best friend.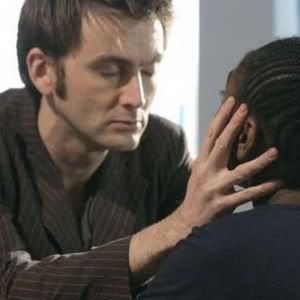 And, apparently, the biggest jerk. Don't ask me why.

Though I do fight with my other self,
fluffnfreckles a lot. This is him:


Handsome fellow, isn't he?

My former self isn't so bad, either.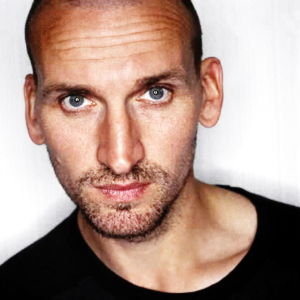 Though I'm fairly sure I have a nicer arse than he does.

My future self is pretty fantastic.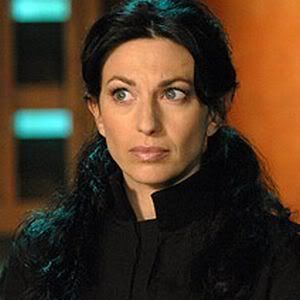 She has better hair than me, and that bothers me.

I'm also on the other half of what is, obviously the most attractive couple...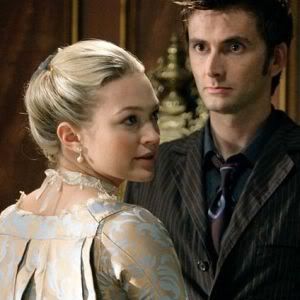 We're also up for best Established Couple, couple most likely to melt your monitor (with acid, I suppose), best NC-17 thread, best relationship building thread, and several other threads of extreme awesome.

Reinette is quite amazing in many ways.



Wonderful smile...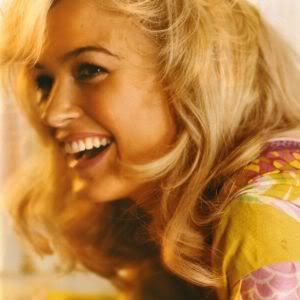 ACK! HOW DID THAT GET IN THERE?!



And you all aren't silly enough to think that there's a more complicated or awesome threesome besides myself, Catherine and my Ninth Self, are you?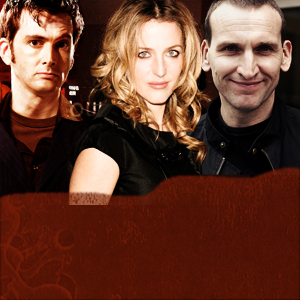 Rose (
doctorsplusone) and I are your canonical pair of brilliance.



We also go on the best dates.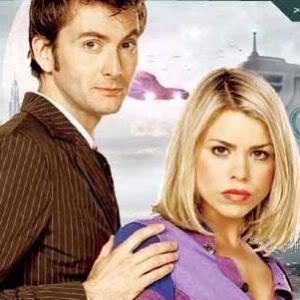 And there's no doubt in my mind that Rose is fantastic.



Aislinn and I shouldn't work, but we do.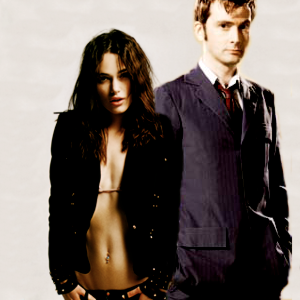 Aislinn is beautiful. A shoo-in for best goddess, I think.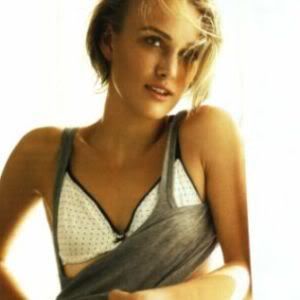 When she's not being a kitten...



Or a tree...



My former self and Nyssa are so ridiculously sweet that I feel this incarnation developing diabetes.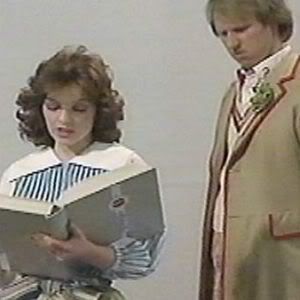 Sarah, uh, I mean Laura...I mean
sarahnotlaura, next year's winner of all Tammy Awards. I know, I went to next year's show. Not bad.



Manips by
ghost_icons (VOTE FOR BEST ICON-MAKER), and banner by the awesome
sarahnotlaura!

And, in other news...



=DDDD

EDIT:
VISUAL SLEAZE

Best Hair / Male
Best Ass / Male
Best Legs / Male
Best Feet / Male
Best Neck / Male
Best Hands / Male
Most Kiassable Mouth / Male
Snappiest Dresser / Male
Hottest Alien / Male
Best Looking Couple (with ambitious_woman)

SEX AND SMUT

Biggest Slut / Male
Best Equipment / Male
Muse you most want a lapdance from. / Male
Muse you most want to spank. / Male
Most Pouncable / Male
Best Sexual Threesome or Moresome (with ninewho and decadentmind)
Hottest Sex Thread (with ambitious_woman)

FUN STUFF

Biggest Jerk / Male
Biggest Flirt / Male
Favorite Alien / Male
Funniest Muse / Male
Best Friend / Male

COUPLES

Favorite Established Couple (with ambitious_woman)
Favorite Threesome (with ninewho and decadent_mind)
Favorite Heterosexual Couple (with ambitous_woman)
Favorite Bad Match Couple (shouldn't work, but it did, at least once!) (with alainn_aislinn)
Couple So Hot, They Melt Your Monitor (with ambitous_woman)
Favorite Canon Couple (with doctorsplusone)
Saddest Breakup/Ending of a relationship (with fluffnfreckles)
Favorite Date Thread (with doctorsplusone)
Favorite Relationship Building Thread (with ambitious_woman)
Favorite Lover's Spat Thread (with decadentmind/with alainn_aislinn)
Funniest Couple (with fluffnfreckles)


ROLEPLAY
Favorite Canon Prompt Response Written For a Community
http://rude-not-ginger.livejournal.com/52976.html

Funniest Prompt Response
http://rude-not-ginger.livejournal.com/50116.html

Darkest/Scariest Prompt Response
http://rude-not-ginger.livejournal.com/31384.html

Saddest Prompt Response
http://community.livejournal.com/theatrical_muse/7755661.html

The mun also has several wonderful nominations for roleplaying and prompt writing.