Right. So this year we've got those Tammys again. And I've been nominated for things. Again. This year, though, I thought I'd make your nominations easy.

Also, please remember that a LOT of my friends have been nominated and if I haven't mentioned you in this it's only because my slide machine is ridiculously small and I had to make most of the pictures of me so…




Me.



Ridiculously handsome.



Completely hilarious



Lusciously-touchable-by-random-women hair



Most worshippable



Favorite alien



A little flirty…



Rather flirty…



Okay maybe a lot flirty.



What can I say? I have attractive companions!

There's the amazing
banished_dame


With that stupid MonkeyMug…



Jack's not-quite-as-mesmerizing-as-mine smile…



And
doctorsplusone's beautiful eyes…



Not to mention Martha's wonderful assets.



Or Donna's-------uh, personality!



And Sarah Jane, of course. She considers kicking me her job.



And Reinette



Who is ridiculously attractive



Especially when paired with me.



We're fairly brilliant together. When I say "fairly", I of course mean "exceptionally".



There's Sylar
Good



Bad…



And the people he adores



And the people who adore me that don't always adore him.



And, naturally,
no_bedof_roses!



And I feel bad for the "Best Goddess" award. Who would you vote for?

Attractive Goddess 1? (
fightsinfront)



Attractive Goddess 2? (
antigone_grace)



Attractive Goddess 3? (
sleepswithlove)



Attractive Goddess 4? (
alainn_aislinn)



And people are rooting for me and Attractive Goddess 4…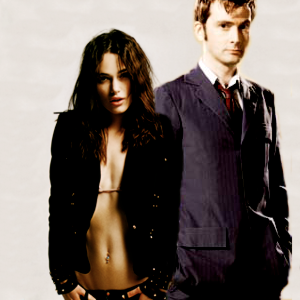 Best God is easy.
goldented!



As is best hair! Tonks! She's one of my dates. I don't have a decent image of
erikscordelia, but she's quite lovely, too!



Not that my other selves aren't brilliant, too.

My ninth self is all right looking oh wait I'm promoting him



He's brilliant



And loves Donna



I don't know why.



Me and the brilliant
eleventh_doctor who has nice legs and NO I have not been looking…



And my fifth self…



My fourth self with Romana.



Even my enemies are great. There's the brilliant but completely diabolical
thisway_comes


Who is in love with
the_corsair and I'm not sure why. They call me salty!



Then there's the Master.

Like
youwillobey.



And
timesignature.



Note how we're not a couple.



Not even----WHAT???



WHAT ARE THESE?



THESE ARE LIES!



THIS! THIS IS A LIE!



THAT IS MORE THAN FIVE LIES!



Okay that one isn't a lie but STILL!



So vote! Have fun! Enjoy yourself!

I have to go guzzle some brain bleach.


Also?




Manips from
slash_lords and
ghost_icons, graphics by
lollo_icons WHO YOU SHOULD VOTE FOR BTW!


WHAT I'VE BEEN NOMINATED FOR THIS YEAR!
1
Mesmerizing Smile
Luscious Locks
Sexiest Alien
Overall Most Beautiful/Handsome

2
Muse most in need of a chastity belt
Biggest Slut
Sexually Hot Couple
*with
ambitious_woman
*with
timesignature
Hottest Sexual Prompt Response
*for http://rude-not-ginger.livejournal.com/96926.html
Couple you most want to see sex it up
*with
timesignature

3
Favorite Good Guy
Most Clueless
Favorite Alien
Biggest Flirt
Most Magnetic Personality
Party Animal
Most Worshipped
Most Hilarious
Most FUN couple
*with
ambitious_woman
*with
timesignature
Sweetest Couple
*with
ambitious_woman
*with
timesignature
Canon Pairing Of the Year
*with
ambitious_woman
*with
timesignature
Couple You Are Rooting For
*with
timesignature

4
Favorite Fandom Canon Muse
Muse You Are Addicted To Reading

5
Best Writer Of Comedy
Best Fandom Writer
Best Smut RP'er
Best Action RP'er
Best Plotter
Best RP'ed relationship of the year
*with
ambitious_woman
Outstanding Writing in Roleplay
Overall Outstanding Roleplayer of the Year
Best Introduction Post
*http://community.livejournal.com/mind_the_intro/8841.html
Best Canon Prompt Response
*http://rude-not-ginger.livejournal.com/96750.html
Funniest Prompt Response
*http://rude-not-ginger.livejournal.com/104524.html
Muse With The Best Layout



WHEN YOU'RE NOT CERTAIN WHO TO VOTE FOR, THINK: WHAT WOULD THE DOCTOR DO?